How the Lone Worker Alarm works
The Lone Worker Alarm is very easy to use. You can change any of your emergency contacts at any time. You can turn on or off features like fall detection warnings or low battery warnings.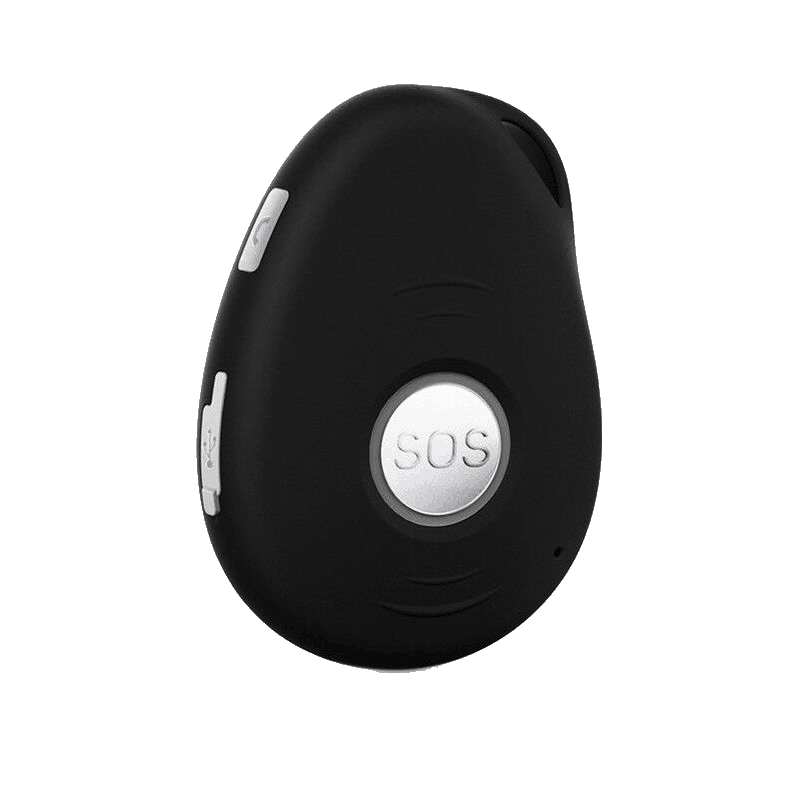 The Lone Worker Alarm is Australia & New Zealands best 'Go anywhere' personal safety alarm with inbuilt GPS satellite navigation positioning capabilities.
LOCATION FINDING – If you're worried for a staff member that may wander, trying to locate a contractor onsite or even track a lone worker on a remote site- simply text 'Loc' (for locate) anytime and the personal security alarm will respond by returning an SMS with the user's location. This SMS  will contain the GPS location link, simply tapping the link will display the location of the wearer on Google Maps or internet browser.
GEO FENCE – You can set three GEO Fences so if a person enters or leaves an area, the persons monitoring the units will be notified by SMS of GEO Fence being broken. Great for keeping contractors out of restricted areas, or knowing if someone wanders out a building site they are not supposed to, or even discover if a sales rep is outside their coverage area.
FALL DETECTION – Are you worried about falls? The alarms includes Falls Detection with sensitivity adjustments
RECEIVING AND MAKING A NORMAL PHONE CALL – Call into the Safety alarm anytime and the incoming call can be answered by the user pressing the SOS button momentarily. Press and hold the discreet side call button to make a normal phone call to the first emergency contact.
3rd PARTY ONLINE TRACKING – Using GPRS & data, the device can be connected to 3rd party tracking websites fro live tracking.
EASY TO PROGRAM – Simply program the personal security alarm by texting commands from any mobile phone.
Works with One.nz (Recommended), 2Degrees or Spark 4G prepay or contract SIM cards (Not included. You will need to purchase separately).   
We truly believe this is Australia & New Zealand's Best personal safety alarm
Emergency Contact Features
If you are a carer, emergency contact or responder for the personal alarm, there are additional features that can benefit you.
#1. Anyone knowing the pendant alarms phone number can call the pendant, and the pendant can call out like a normal cell phone. 
Someone can call the mobile phone number of the pendant and talk to the wearer through the in-built speaker and microphone. Additionally, the wearer can press the side talk button anytime and make a call to a predefined emergency contact like a regular phone using the speakerphone.
#2. Send a text message to the pendant to find outs it's location via Google Maps

If you wish to you can send a simple text message to the pendant and you will receive a reply text showing the wearer's location on a link to Google Maps or internet browser.
#3. Any of the emergency contacts can be changed at any time
The Pendant Alarm's contacts be can easily changed anytime, simply by sending text message commands to the pendants phone number. It responds with confirmations after programming and all settings can be checked using the same method
#4. Optional low battery messages can be sent to emergency contacts
You can choose to have a 'low battery' warning text message send to each emergency contact when the battery falls to below 15% charge. The default is that the 'low battery' warning is on. This can be turned off if desired.
#5 Optional wandering help messages sent to emergency contacts
The Pendant Alarm has a Geo Fencing (Invisible fence) feature that allows warning text messages to be sent if the wearer strays outside outside a defined area such 200 meters or 500 meters. Ideal for some people suffering from dementia or if you want to 'fence' an area the should not be.
#6 Program the pendant alarm by sending it text/sms messages
After you receive your Pendant Alarm you are able to change settings and turn on/off features by sending simple text/sms messages to the pendant phone number.
#7 Weatherproof – wear it in the shower or rain
The Pendant Alarm is weatherproof so it can be worn in the shower or the rain. It is also dust proof and can be used in dusty or rugged locations with care.
#8 Easy recharging with magnetic lead

The included is a magnetic charging lead which allows the wearer to pop the cord simply onto the device when it needs to be recharged. Many people keep the charging station next to their bed and recharge it overnight. One recharge should give about 3 days use.
Buy a lone worker alarm today! Dont wait to save a life!