PERSONAL ALARM GPS TRACKER LOCATOR WITH FALL DETECTION
Personal SOS NZ Wide
This Lone worker device is ideal for anyone at high risk, remote worker, duress or has medical issues, allowing freedom & independence, but always in touch with help when you need it – use it at the shopping mall, in the park, at home or business. Able to work world wide if roaming SIM enabled
GPS Location Finding
With inbuilt location finding & GPS Tracker, when ever the Safety device is activated, it automatically sends your location to your emergency contacts cell phone. The personal alarm can also be located by your contacts in the event someone has gone missing or location unknown with GPS Tracking.
Auto Fall Detection
The automatic fall detection gives wearers the confidence to know, that should they have a serious fall and not be able to respond, the personal alarm has fall detection and will automatically send an emergency SOS message to contacts without the need to press the button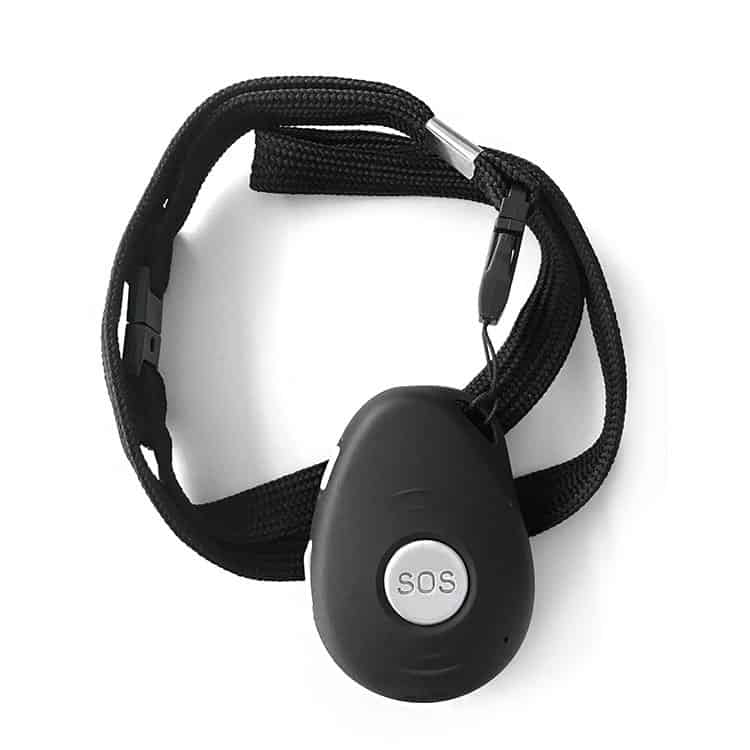 Lone Worker Alarms NZ
Track Monitor Locate
The Healthy and Safety Reform bill came into force with the aim of reducing the amount of deaths and injuries in the workplace. What this means for business owners is the need to ensure they do everything in their capability to protect their employees against harm. This includes controlling and minimising risk with a mandate to reduce workplace harm so that businesses take every measure to guarantee a safe working environment for their employees.
Working with a Spark or Vodafone 4G SIM card (Not included) these Workplace Safety Alarms are able to operate in 98.5% of New Zealands populated areas.
Its an easy to use, light weight and technologically advanced without compromising security and well being with a 'Go anywhere' alarm.
SOS WITH TWO-WAY COMMUNICATION 'TALKING PENDANT'
If you press the SOS on the pendant, it will activate a voice call and send its location to 10 emergency contacts via google maps link. You can then talk into the pendant to provide more details of your situation.
FULLY MOBILE
Gives protection anywhere you have a mobile phone signal, whether you're home, in the office, or 'out and about'. No employer wants to be worried about staff safety. With a Lone Worker Alarm, your staff will be better protected everywhere.
AUTOMATIC FALL DETECTION
Many devices on the market will only activate if the button is pressed, but this solution has an automatic fall detector that senses a fall and activates the alarm after sensing a drop in altitude and impact. This is extremely useful because some falls can render victims unconscious or immobile and impair their ability to get help.
GPS 'FIND ME' FUNCTION
Quickly finds where the pendant is located by sending a PING request. This is an incredibly handy function for people who wander and get lost easily.
GEO-FENCE/SAFE-ZONE ALERTS
Creates a safety zone or virtual fence for better monitoring and protection. If the pendant goes outside its predetermined area, all contacts are immediately notified.
LONG LIFE BATTERY STANDBY
Depending on the use of the battery, the alarm will last approximately 2-3 days depending on use. You can change the settings to extend the battery life to over a month.
SIMPLE TO USE & EASY TO SETUP
Step-by-step instructions are included with every unit, so you can know every feature and function.
SMALL AND LIGHT
The device is small and light, measuring just 61x42x16mm and weighing less than 40 grams – you will hardly notice you are wearing it! This small and lightweight design allows you to bring it anywhere with you easily, making it more convenient to get full monitoring and protection no matter where you go. Supplied & Supported by Mercari Ltd
Find out more
Personal SOS GPS Tracker Locator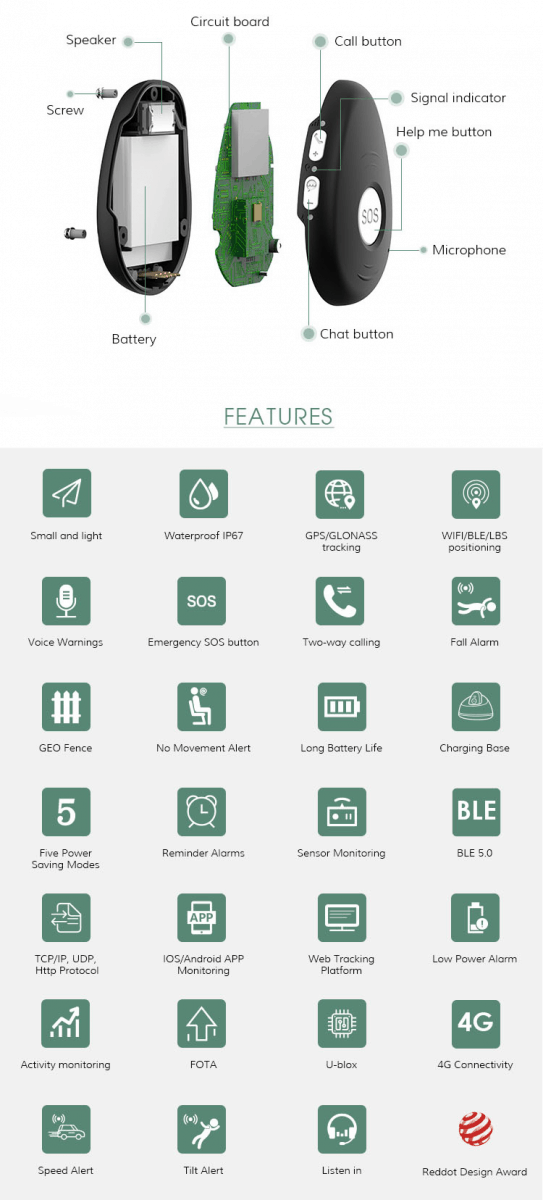 Features
A Personal alarm that works anywhere – not just at home. Using today's modern 4G mobile network You can be in the mall, in a park, on the farm, at the office – anywhere there is a 4G/3G signal.
When button is pressed it immediately sends a text message to up to 10 of your emergency contacts. They receive your 'Help Me' message on their own cell phones along with your GPS location link to Google Maps showing the wearers location accurate to within a few meters.
Your emergency contacts, once they receive your emergency 'Help Me' SOS message can call your device – It will answer automatically so you use it just like a speaker phone. You can chat and let them know what kind of assistance you need. (The unit can also automatically start calling your contacts for voice to voice communication)
The alarms also features fall detection with speakerphone & microphone in pendant. The device is also waterproof and can be used in bath, shower or in the elements.
With the Lone Worker Alarm you can go anywhere knowing help is just a press of a button away. Avoid that old technology home only based alarms, get out and be independent! Live your Life!
German design, Swiss precision GPS, reddot2015 award winner.
Works wherever there is 3G & 4G mobile coverage (98.5% of New Zealand's populated areas).
Calls up to 10 friends, family or carers.
Has 2-way "hands-free" voice to voice communication with high quality speakerphone.
In built fall detection for serious falls. Sends a "fall alert" to up to 10 contacts.
Uses GPS & Google maps to send your location to your contacts during emergencies.
Family & friends can call the pendant just like a normal phone. Pendant can call out to nominated contacts in emergencies (not recommended)
Pendant is shower & rain proof, comfortable and weighs the same as three 20c pieces.
No contracts or monitoring fees.
Comes with Wristband and Belt Clip
12 month warranty.
$485 + gst. Includes tracked Nationwide delivery.